Gone Fishin'
Randy Wolken, President & CEO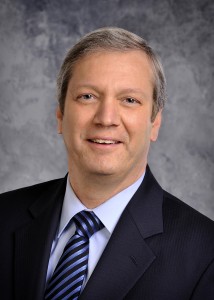 A popular song of 1951 named Gone Fishin' sung by Bing Crosby and Louis Armstrong filled my mind recently. I was heading out to find a spot to relax and let my mind wander.
The rushing of water in a stream as it flows over stones is a soothing sound for me. I especially like to stand in a stream and feel the water flow by me. I am a fly fisherman, and the gentle, rhythmic motion of the casting occupies my mind just enough to help me let go of all that concerns me.
These days, a lot can worry us. And yet, this time away gives me refreshing moments of silence and relaxation. I always come back from fishing a quieter and more reflective person. Whether I catch (and release) some trout, or not, my mental wellbeing is nourished by just being out in nature.
The way I see it, more of us need to go fishing. We need not catch anything. For those who don't like fishing, you can bring your camera and capture beautiful pictures of streams, birds, and the occasional turtle. Moments of quiet can be achieved on hikes, walks, and just sitting in your backyard.
Get away from your thoughts, plans, and worries. Let your mind wander and refresh itself. Active time away from work and anxiety has been shown to produce answers to our most vexing challenges. The brain has the time to make new connections and rest from the activity that can consume our days.
How could you find time to get away – even if just for a few minutes or hours a day? Can you go for a casual walk or a hike in the woods? Does just sitting in your yard appeal to you? Would a few hours of fishing entice you?
Find the time to get away from your worries. I know my morning away did me wonders. I caught no fish, but I did catch my breath and smile a lot more when I returned to my family.