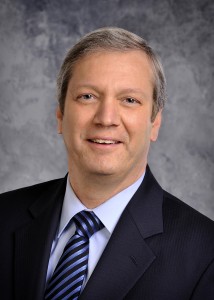 Leadership and Digital Distraction
By: Randy Wolken, President & CEO
We live in a connected world.  At one point, smartphones were a luxury for leaders and their teams.  Now, they have become a necessity to move quickly and stay abreast of emerging trends and situations.  Technology is everywhere and we have it readily available to us personally.   We can now carry around a mobile device with more computing power than the early Apollo spacecraft.  Wow.  That still stops me in my tracks when I think about it.  But, what responsibility do we have as leaders in this digital world where our technology can be both a great help and a great distraction?
We are bombarded with digital notifications and digital content most of the day.  If we are not careful, we as leaders can let our technology interfere with what we need to accomplish most.  Today, leaders need a digital strategy – for themselves and their businesses.  We are well past the days where we just let the digital world roll on without us and our businesses.  We need to be both strategic and tactical about its use.
But, where do we start?  Start with your own digital usage.  How do you use and manage digital content?  Does it enable your work or is it a distraction?  What ways can you better use digital tools and content?  What limits do you need to place on when and how you use it?  We as leaders need to set a standard for smart digital usage.  We should also be in conversation with our teams about these same questions.  The digital world is not going away – it is accelerating. What is your personal strategy for its use?
We will also need to help set the stage for its use as an organization. How are we using digital content and tools?  Where is the next opportunity?  What distractions are a part of the use of digital tools and how do we minimize them?  I have found that digital tools are a lot like non-digital tools.  If they add value and help achieve outcomes, then they are used and developed.  If they distract from helping us add value and achieve outcomes, then they are not only useless – they are harmful.  Good scorecards and reviews of outcomes helps us use all our tools better.  Digital distraction is a real problem and must be dealt with just like all challenges.  Digital strategies also help us disrupt our industries.  Digital content and tools must be used wisely.
One final consideration is how we use digital tools to connect and work with people.  We can now connect with nearly anyone on the planet.  However, I have a rule – never use my digital devices when I am talking with others unless I absolutely must do so. As a leader, the most important conversation is the one I am having in person.  Calls, social media, texts, and emails can almost always wait.  The person in front of me needs to be my focus.  It's where I am needed right now.  It's where I get to make a genuine personal connection.  What are your rules for use of digital devices when you are with others?  Be intentional about these rules so that technology does not control you, but rather serve you.
Digital technology offers huge opportunities for us as leaders today.  But, like every opportunity it must be used wisely.  Digital technology allows me to send these weekly messages to you.  For that, I am greatly honored.  Thanks for letting me be a part of your day today.  Enjoy it – you will never get to live it again.
Looking for more? Download my Amazon Bestseller, Present-Future Leader:  How to Thrive in Today's Economy.