Look Back to Leap Forward: One Simple Way to Achieve more in the Coming Year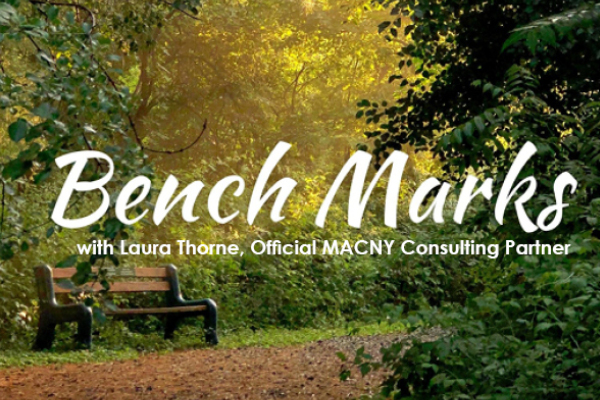 Laura Thorne, Official MACNY Consulting Partner
As 2021 comes to an end, be sure to take some time to reflect on what went well this year and what could have been better. After all, you don't want to finish out 2022 feeling like you're no closer to your goals than you are now. This applies to you both personally and professionally. If you manage a team, take advantage of the end of the year to have a meeting specifically to talk about your successes and could-be-betters for 2022. 
Chances are you'll come up with a long list of potential improvements, but that list itself might actually keep you from taking meaningful action. When we have too many opportunities, we either get decision paralysis and do nothing or try to do them all and also accomplish nothing. Instead of trying to tackle everything, look over your list and try to determine the one thing you could address, the benefits of which would surpass the benefits of all the others. This means implementing prioritization and the 80/20 principle (20% of your activities accounting for 80% of your results).
What is the one thing on that list that will give you the most results with the least effort?
The end of the year isn't the only time of the year this type of review will benefit you. Going through this simple review process frequently could be that one thing that helps propel you forward! Be sure to ask for input from the right people. If you're doing this for the betterment of your team, ask the whole team. If it's for your business, ask the right stakeholders, employees, and managers. If it's for you personally, ask your accountabilibuddy (aka peer mentor) to weigh in. 
When you continuously improve over time, your efforts will eventually intersect with your goals.*
Here are the steps that I have found to be helpful and I use it in conjunction with my other strategic operations exercises:
Start a spreadsheet

Create 4 columns

Areas (choose appropriate areas for you, personal, business, teams, mindset, etc.

What went well

What could have been better

What to do about it

Complete each field as best possible (potentially have someone else look at it as mentioned above)

Review what you wrote in the 4th column and determine which would go the furthest in making the following year better.
Whatever type of end-of-year evaluation you do, document it and keep building on it. It might be super simple this time around, but next time something big might jump out at you. This is the beauty of continuous improvement: You can let it work for you all year long.
If you do not have a continuous learning process like this in place, or need help learning how to prioritize your list, check out our coaching and consulting services that can help you achieve more!
Laura Thorne specializes in strategy and execution through workshops, coaching, and other services. Click here to learn more about Laura's consulting partnership with MACNY.
Want to to suggest an article topic or make a comment? Contact Laura at [email protected].