Lessons from the Toll Booth
Randy Wolken, President & CEO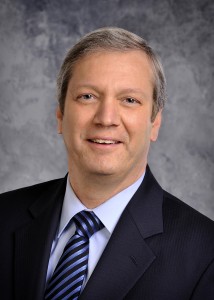 I recently read about a toll road experience that made me stop and think. A commuter noticed that of the six booths, one was serving an especially long line of cars. Day after day it was this way. Why? Well, one day the commuter got in that line. And what did he find? Without fail, each commuter was warmly welcomed, asked how they and their families were doing, and sent on their way with well wishes for a good day. Wow!
In our fast-paced world, people actually slow down and long for human interaction. The smallest gestures of human interest and compassion are not only welcomed but longed for. On the way to work, one toll booth operator was changing the world – one hurried commuter at a time. They lined up to get a smile and the attention of another person. Does this work in our businesses as well? I am convinced it does.
When I visit member companies (the best part of my job), I get to see this difference. I see how the products that serve the world get made with skill and care. I see the smiles and pride of individuals who care for families and friends. I notice managers who greet their teams with genuine pride and respect. I see the handshakes and, when welcomed, hugs too. This little bit of kindness and concern builds bonds of trust that speed the interactions of our work. It's no longer a nice thing to do. For me, it is the best way to do business.
I also see it with my team at MACNY. I look for the smiles and gestures of concern and service. Laughter is welcomed. Lingering a few extra moments is praised. We celebrate birthdays and new additions to families and work anniversaries. Why? Because we are whole people in need of each other's attention and care. It makes us better providers to our members. It helps each of us become the people we want to be.
I am not going to say I am always this way. Sometimes I run too fast and get too focused to notice. I truly regret it when that happens. It's the wrong decision for me. It hurts my ability to serve others. It diminishes my ability to lead effectively. In a world of rapid technology gains, it will be our humanness that will allow us to stand out, serve others, be profitable, and differentiate ourselves.
Do you slow down to show care and concern for others? Do you welcome others who do so for your customers and colleagues? How, as a leader, do you demonstrate care and concern? What can you do today – in your very next interaction – to connect more completely with others? On a scale from 1 to 10, how important is it to you and your company? These are good questions for all of us to consider as we look to grow our businesses and live our lives.