What Makes A Great Leader?
By: Randy Wolken, President & CEO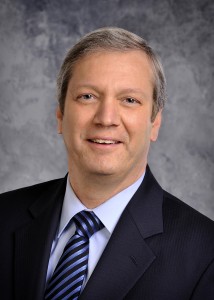 We all know good leaders.  They are everywhere we look.  They are at our schools, in our communities, and in our work places. We can see them each and every day.  Good leaders know their product or service and their people.  But, what makes a great leader?  Great leaders love their product or service – and they love their people.  Love is the difference.
Nearly all of us have had at least one person who we would follow to the end of the Earth.  They inspired us and challenged us and made us laugh.  Let me give you just one example from my life – my Grandpa Bill Harstick.  I lost my Grandpa in the late 1980s.  And yet, his memory motivates me even today.  When I think of him and what he accomplished I get a little emotional. His story encourages me to do better.
My Grandfather was a devoted husband, raised three daughters – my mother was the youngest – and cared for his extended family.  He was from the greatest generation. He survived the Great Depression and went on to be the patriarch of a family with 13 grandchildren all loving him and how he treated them.  He had only an eighth-grade education, farmed eighty acres with horses, and loved life.  I can still see him laughing and smiling in my memories.  What made him so special?  He loved us and his life.  He will not show up in any history books.  But, to his family, he is legendary.
Most leaders that we are inspired by are like this.  They do what they love and love us.  It leaves a mark.  They do not do it to be praised.  They do it because of who they are.
Later in life, my Grandpa was confined to a wheelchair and lost most of his eyesight. He needed to leave the farm he loved and moved to town.  But, he never lost his enthusiasm for life – and us.  He was never bitter.  We would find him asleep in his chair praying his rosary.  To the end, he prayed for us – helping us in the only way he still could with his limited ability.  That's what great leaders do – they help in whatever way they can.  Why?  Because they love us and what they do.
I was blessed to learn early in life what it meant to lead with love.  It inspired me to want to lead.  My Grandpa came to my graduation from West Point in 1986.  It was the furthest he had ever traveled from his beloved home in Nebraska. He wore his Yankees hat – he always loved the Yankees and his hat.  And, he was smiling from ear-to-ear the whole time.  It meant a lot to me that I was able to bring him such joy.  I was the first grandchild of his to graduate from college.  A few years later he passed away.  At his funeral, there were so many people who had witnessed his life full of love and passion.  I am blessed to be his grandson.
Who has been an inspiration for you?  What qualities did they have that taught you how to love and lead?  How do you define "greatness" in a leader?  These are important questions to ask ourselves as we grow as a leader.