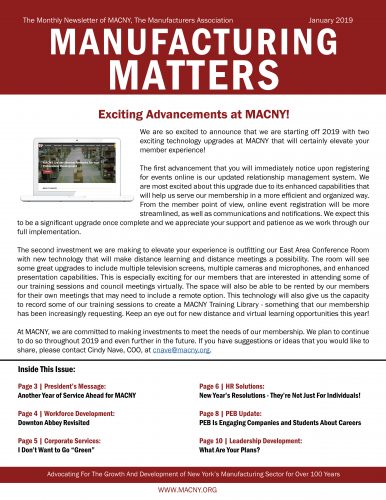 Click here to read the January 2019 issue of Manufacturing Matters, the monthly newsletter of MACNY!
This month's articles include:
Exciting Advancements at MACNY
Another Year of Service Ahead for MACNY
Downton Abbey Revisited
I Don't Want to Go "Green"
New Year's Resolutions – They're Not Just for Individuals!
PEB is Engaging Companies and Students about Careers
What Are Your Plans?