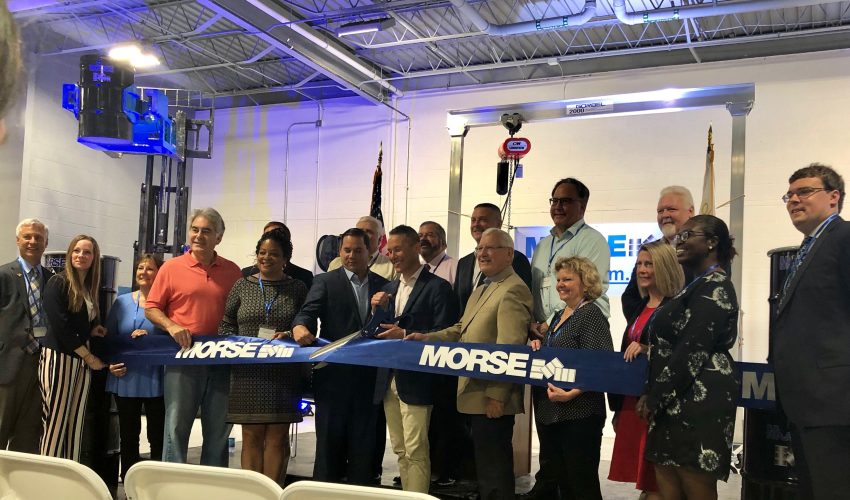 On July 17, Morse Manufacturing Co. celebrated the grand opening of its new facility on Kuhn Road in the Town of Salina. The multi-generational, family-owned business was founded in 1923 and produces industrial drum-handling equipment. Production began in the new facility earlier this spring. 
The new building contains 120,000 square feet of space, and 90,000 square feet of that is currently being used for production. Morse moved operations from its previous home in East Syracuse, where it had been since moving from Dickerson Street in Syracuse in 1953.
The ribbon-cutting was attended by employees, community leaders, and various local, state, and federal officials. Speakers included Morse Manufacturing President Nate Andrews, Onondaga County Executive Ryan McMahon, and Empire State Development Regional Director Jim Fayle.