Now Is The Time To Create The Future
Randy Wolken, President & CEO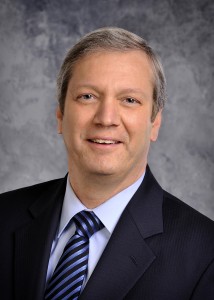 The future is always created twice. First, it is created in the mind, and then it must be completed in the real world in which we live. A vision for the future without a plan is a dream. As we recover from COVID-19 and its impacts, now is the time to create our future.
So much has changed in the world around us. We embark on a new calendar year with a newly elected President, new leadership in Congress, and many new leaders at the state and local level. I believe it is time for healing and growth. We have so much work to do. Finding ways to come together is how our communities and our nation must respond. So much hurt should only be met by understanding and a commitment to creating a better future.
The new year is also an opportune time to pivot toward growing our companies and organizations. The best way to do that is to invest in the people that will need to lead your company's growth initiatives. So much is to be done. It starts with updating your strategic approaches and investing in new growth opportunities.
What is your vision for you, your team, and your organization? What investments will you need to make to grow back stronger than before this crisis? Who will you need to work with to accomplish your growth goals? How can we at MACNY help you?
At MACNY, we are ready to help you recover from this pandemic and return to growth. This month, we initiated a new service that helps companies launch significant initiatives to grow revenues rapidly. James Shomar, a proven entrepreneur and coach to numerous high-growth organizations, has joined our team. He is already helping companies plot their growth strategies to take advantage of the new economic climate and its opportunities.
Our other services to help you thrive are also still available. Over the last 108 years, MACNY has always found a way to service our members as individuals and organizations—and we are committed to continuing that. Have you visited our website recently or spoken with one of our team members? Why not sign up for one of our Maximize Your Membership sessions to learn ways that we can help you?
And, as the pandemic recedes, we promise to bring back our nearly 300 in-person events and opportunities to network, learn, and grow together with the other great companies we serve within our 26-county reach and throughout New York State through the Manufacturers Alliance of New York State. Together we can learn, grow, and thrive once again.
To learn more about how MACNY can help you thrive, visit macny.org.