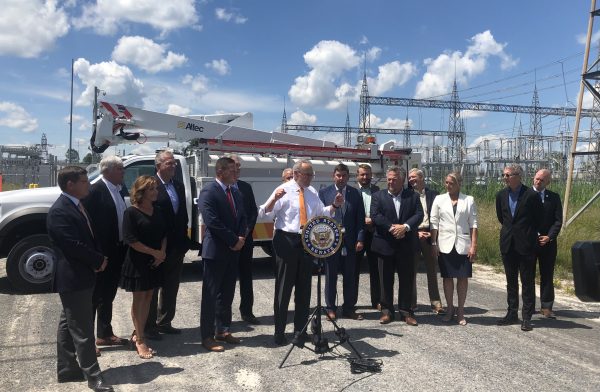 "Passage of the CHIPS and Science Act is a major win for Central New York and all of New York State. This legislation will help create real growth in the semiconductor industry, while creating thousands of advanced manufacturing jobs, strengthening the supply chain network, and bolstering our national security. Thanks to U.S. Senator Schumer and our entire New York Congressional Delegation who supported this vital national and economic security legislation. The White Pine site in Clay, NY will soon become home to major semiconductor chip manufacturers interested in moving here because of the shovel-ready infrastructure and skilled workforce."
The CHIPS and Science Act now awaits President Biden's signature. If signed into law, the legislation would provide federal incentives to build or expand facilities and equipment for semiconductor fabrication, assembly, testing, advanced packaging, and research and development. Semiconductor plants consist of high-paying jobs for residents to include technicians with a great need for engineers.
MACNY President & CEO Randy Wolken today joined U.S. Senate Majority Leader Chuck Schumer for a press conference regarding the passage of the CHIPS and Science bill at the White Pine Commerce Park site in Clay, NY. Also in attendance were Congressman John Katko, NYS Senator John Mannion and Assemblyman Al Stirpe, Onondaga County Executive Ryan McMahon, Clay Town Supervisor Damian Ulatowsky, and other elected officials and community leaders along with MACNY member companies National Grid and JMA Wireless.