Are you looking to get solutions to problems as they occur and on the spot?
Trying to find ways to engage the entire workforce?
Want to leverage the skills and talents of the people doing the work?
Have a desire to develop in-house facilitators for problem solving but not quite ready for Six Sigma?
Program Overview:
These 7 Basic Quality Control tools +2 are the foundation for building a culture of immediate problem solving.  Many of the daily issues that occur on the shop floor can benefit from a more simplistic solution.   Identify the possible fixes, prioritize, implement the easy ones, and go back to work.  Armed with these basic tools, front line personnel will be able to have an immediate impact on getting things back on track.  The tools are also perfect for establishing a baseline, gaining consensus, diving deeper into the root cause, and monitoring the effectiveness of the implemented solutions.  Armed with a knowledge of which tools are best for the situation (Following the PDCA cycle), how to lead a team in using them and how to interpret the results will give the facilitators a powerful skill to keep your company on a continuous improvement path.
Sessions will consist of classroom learning and hands-on practice using the tools.
Materials Included:
Goal QPC Participant Guides, Goal QPC Memory Jogger II
Topics Covered:
Background Theory of Continuous Improvement
7 Quality Control Tools + 2

Affinity
Run Chart
Cause and Effect (Fishbone or Ishikawa Diagram)
Histogram
Pareto Diagram
Scatter Diagram
Flowchart (Process Map)
Control Chart
Interrelationship Digraph

Optional Day to gain a Facilitator Certificate (Train the Trainer)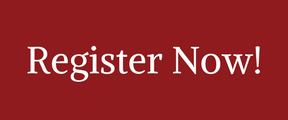 Who Should Attend: Line Leads, Supervisors, Quality Techs and Engineers, Process Engineers, Managers or anyone having responsibility for solving problems in your organization.
Dates and Times:
Tuesday, May 30, June 6, 13, and 20, 2017 from 8:30 AM to 12:30 PM each day
Note: There is also an optional Train the Trainer session on Tuesday, June 27 from 8:30 AM to 4:30 PM; Cost for this session only is $295 per MACNY Member / $495 per Non-MACNY Member / $265.50 per Individual Member
Cost: $695 per MACNY Member / $895 per Non-MACNY Member / $625.50 per Individual Member
This price includes one year of a Skillsoft Knowledge Center which gives the user a number of additional online training classes and books to supplement this classroom training.
Facilitator: Cindy Oehmigen, MACNY
Cindy Oehmigen is the Director of Energy and Corporate Services for MACNY. Cindy has worked with companies guiding them through change, creating team environments, reducing costs, and developing staff potential.  With over 30 years of diversified manufacturing and engineering experience in union and non-union settings, she has led implementation teams in the Shin Jujitsu approach to lean manufacturing, lean plant layout, and lean product development.  In addition to conducting several seminars to certify facilitators in  problem solving and team facilitation, she designed and implemented goal based employee appraisal systems, a 360 degree feedback process, and job description processes.
Cindy has consulted with over 100 companies on lean manufacturing, tech transfer, problem solving, organizational development, project management, business start-up, marketing, environmental, quality systems, and provided connections for clients with Clarkson, Cornell, Syracuse University, RPI, LeMoyne, Oswego State, and Onondaga Community College.  As a facilitator in team building, problem solving tools, process improvements, lean manufacturing, kaizen events, and project management, she has delivered programs to hundreds of employees.