American Graduate: Let's Make It Happen is public media's long-term commitment, made possible by the Corporation for Public Broadcasting (CPB,) to address the dropout crisis and to build community capacity to meet the national priority of improving graduation rates. Public media's national and local content, town halls, digital and community engagement, classroom resources and teacher professional development are inspiring citizens to get involved and become American Graduate Champions, the caring adults who very often make the difference in a young person's life.

Manufacturing innovation in Central New York with MACNY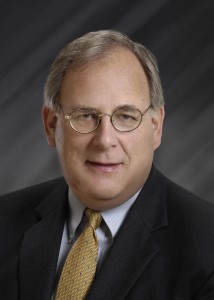 Joe Vargo is the executive director of Partners for Education and Business, Inc., which operates under the umbrella of the Manufacturers Association of Central New York (MACNY). Joe passionately believes it is important to "engage students early and provide a meaningful education towards a career in manufacturing or STEM fields." To accomplish this, Joe oversees annual manufacturing career, law career and STEM job shadow days, organizes STEM scholars networking with business leaders events, and in 2017, the inaugural Central New York Innovation Challenge open to middle and high school students. The challenge: encourage students to develop groundbreaking products or services to address a challenging problem, which they "pitch" to a panel of judges to win cash prizes. The benefits of Law Day are two-fold – as American citizens, it's important for youth to understand the need for the justice system and how it works; also, the more we can demonstrate to youth that the value of living their lives as good, active and contributing citizens has benefits for them, the better chance we have of them making good choices and being more engaged in decisions about their future." Joe is also involved in the Syracuse Pathways to Technology (P-Tech) P-Tech program, a collaboration of the Syracuse City School District, MACNY, and Onondaga Community College. This partnership incorporates a six-year program that offers students a unique experience; combining the best elements of high school, college and career training to earn both high school and college associate degrees. Last but not least, Joe has teamed up with WCNY to help educate middle school students about manufacturing jobs through WCNY's Enterprise America program.