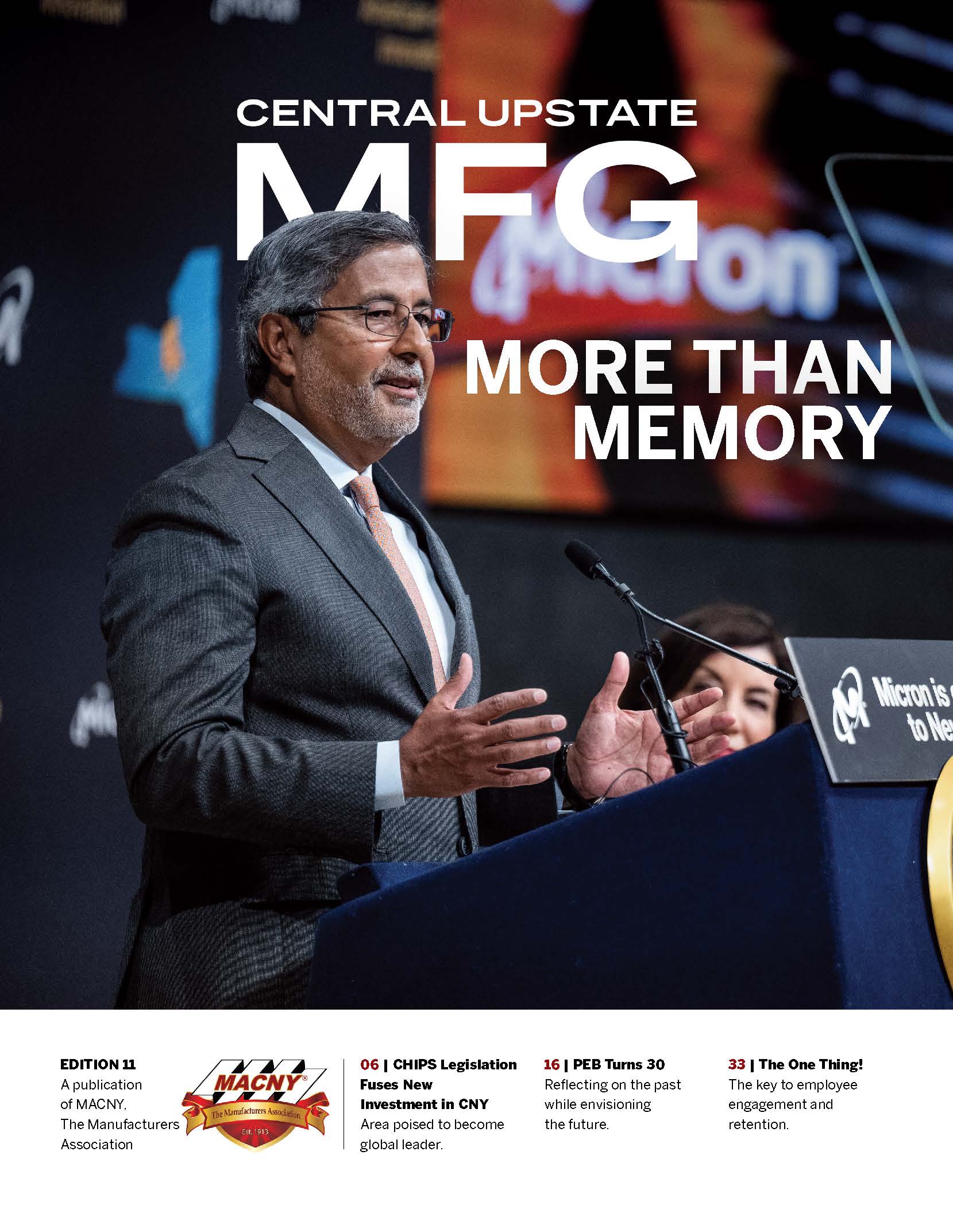 We are very excited to bring you the 11th edition of Central Upstate Mfg. magazine!
The future of manufacturing is bright here in Central and Upstate New York. We're thrilled to see and hear from member companies who are growing, whether it's through expansion to a larger facility, entrance into a new sector, or strategic partnerships.
The announcement of Micron Technology's massive commitment to Central New York and the signing of the Green CHIPS bill by New York Governor Kathy Hochul last August has certainly positioned our region to be the epicenter of manufacturing and high-tech growth for decades to come.
As manufacturers in Central and Upstate New York face opportunities and challenges, MACNY continues to invest in the best ways to support you, our members. In this issue, we look at the impact of new federal and state legislation around chip manufacturing; highlight the many amenities our region has to draw in new manufacturers and keep existing manufacturers here; recognize the need to create and retain a skilled workforce; and celebrate 30 years of successes by Partners for Education & Business, Inc. We also spotlight Micron itself and asked them to share more about their plans and get their thoughts on joining the already vibrant and strong manufacturing community here in our area.
MACNY, and the entire manufacturing sector, are strategically positioned to not only succeed, but to lead.
We hope you enjoy this issue as much as we have enjoyed producing it. And, as always, thank you for making Central and Upstate New York such a great place to live and work!
Click here to view, download, or print a PDF version.
To request a physical copy, email [email protected].